Map Maker
A 2d level editor primarily for game maker which also exports a very simple map file that can be imported into most programming languages. Far more powerful than it looks and very simple to learn.
+Has all the basic tools(draw, copy, fill, replace, copy region, paste region, change brush size, etc)
+Can load your maps into other engines and interchangeably between GMS1 and GMS2

+Supports most tile and map sizes

+Tile collision information is stored in a grid which is more efficient than using objects as walls in game maker.
+Having your maps in separate files has many benefits like player made maps for your game and being able to randomly select maps from a folder for procedural map generation
+Right now it's only compiled for windows, but since it's written in GML, it can be exported to any platform.
+Suitable for most 2d platformers and top down games
+Easy to save map data which is very beneficial, especially if you have a destructible environment

+Easy to add your own game objects and tile sheet to the editor
Download
Click download now to get access to the following files:
Comments
Log in with your itch.io account to leave a comment.
To open the project in GMS2 select import project instead of open project and it'll work fine.
Yeah, I did import it but when i run the game it doesn't show me the editor...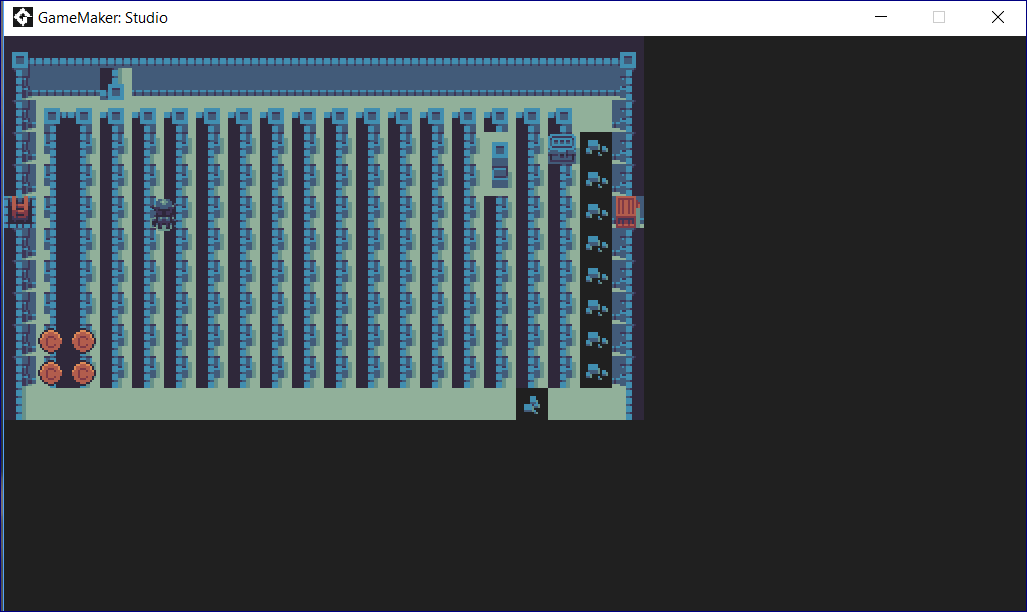 MapMaker.exe is the editor, not the project. The project contains the code to load the maps you made in the editor. Basically, once you make a map in the editor and save it, put the map file in the games save location(%appdata%/yourgamename) and open the map you want by using the function scrLoadMap("mapname.mp") sort of like you would with room_go_to(room_id);